12:13
Bhogi celebrations smoke hits flight services in Chennai:
Flight services in and out of Chennai suffered today following a thick cover of smoke due to Bhogi festival celebrations, airport officials said.
As many as 18 arriving flights were diverted to Bengaluru and Hyderabad airports. They flew in from various destinations such as Kuwait, Sharjah and Delhi.
Bhogi, celebrated ahead of the Tamil harvest festival Pongal tomorrow, involves burning of old articles in a symbolic gesture of bidding adieu to the old and welcoming the new.
Meanwhile, motorists plied their vehicles with their headlights on following the smoke cover which descended on the city and its neighbourhoods.
The government launches regular awareness campaigns ahead of Bhogi, aimed at smoke-free celebrations of the day. — PTI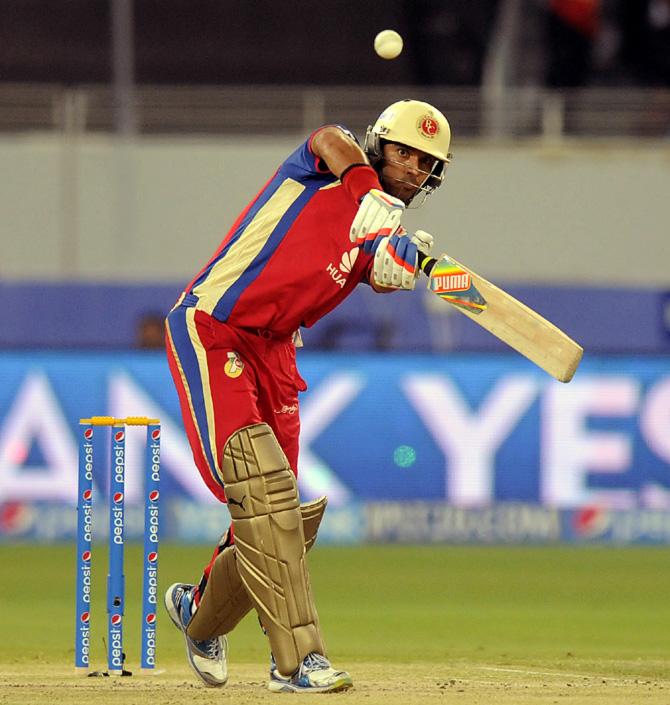 12:02  Root, Yuvraj, Gayle among 1122 cricketers sign up for IPL auction :  
A whopping 1122 players including the likes of Chris Gayle, Yuvraj Singh, Joe Root and Shane Watson have signed up on expected lines to be part of the upcoming Indian Premier League auction, the Board of Control for Cricket in India announced today.
The auction, scheduled to take place in Bengaluru on January 27 and 28, will also see India's Gautam Gambhir, R Ashwin, Ajinkya Rahane, mystery spinner Kuldeep Yadav and openers KL Rahul and M Vijay go under the hammer.
The list, sent out to the eight IPL franchises, has 281 capped players, 838 uncapped players, including 778 Indians and three players from the Associate nations, a BCCI release said.
About 282 overseas – 58 from Australia, 57 from South Africa, 39 each from Sri Lanka and West Indies, 30 from New Zealand, and 26 from England have registered for the auction.
Again hoping to show his full range of strokes in this edition's IPL will be Glenn Maxwell along with Mitchell Johnson, who bowled Mumbai Indians to their third title last season with his final over heroics.
England's Test captain, Root, has also thrown his hat in the ring along with big names like Ben Stokes, Chris Lynn, Eoin Morgan and pacers Mitchell Starc and Pat Cummins.
Dwayne Bravo, Carlos Brathwaite, Evin Lewis and Jason Holder will add the Caribbean flavor to the auction.
Hashim Amla, who hit two centuries for Kings XI Punjab in the 10th season, will be hoping for a high bid with compatriots Faf du Plessis, Quinton de Kock, David Miller and speedsters Morne Morkel and Kagiso Rabada.
Kane Williamson, Colin Munro and Tom Latham from New Zealand will add the Kiwi charm.
Afghanistan, too, will see 13 players along with eight from Bangladesh, two from Ireland, seven from Zimbabwe and two from the USA. — PTI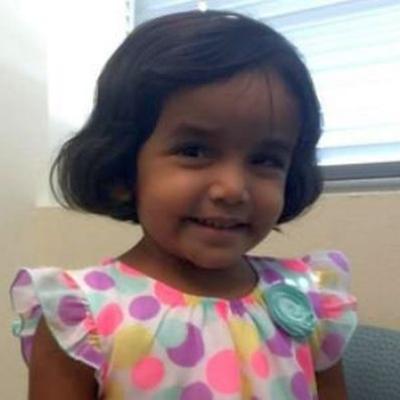 11:53  Sherin Mathews' father charged with her murder :  
The Indian-American foster father of Sherin Mathews, a 3-year-old Indian girl whose body was found in a culvert near their suburban Dallas home in mysterious circumstances last October, was on Friday indicted for
capital murder by a grand jury.
The murder charge, which could carry the death penalty, was filed against Wesley Mathews, 37, after an autopsy in the death of the toddler adopted from an orphanage in Bihar showed that she died of "homicidal violence."
Sherin's foster mother, 35-year-old Sini Mathews, was also indicted on a charge of abandoning a child. The punishment for that ranges from two to 20 years in prison with a fine up to USD 10,000.
Authorities have not said what happened to Sherin, and court documents only allege that Mathews caused his daughter's death using a deadly weapon "by a manner and means unknown to the grand jury."
"We can't go into details, but based on that autopsy report, we were able to determine that we can seek capital murder for this case," Dallas County District Attorney Faith Johnson said at a news conference announcing the indictment. 
Dallas County court records show Sherin's adoptive father also faces charges of abandoning a child and tampering with evidence.
The fate of the couple's 4-year-old biological daughter is still being decided with another child protective services hearing scheduled for the end of this month. They can either forfeit their parental rights, or the court will decide to schedule a civil trial to possibly terminate their rights.
Last month, the couple, hailing from Kerala, temporarily lost their rights to see their biological child, who has been placed with a family member in the Houston area.
Sherin went missing from her home in Richardson on October 7 and her body was found on October 22 in a culvert in suburban Dallas by a cadaver dog after an intense search. The toddler's body was identified days later using her dental records. — PTI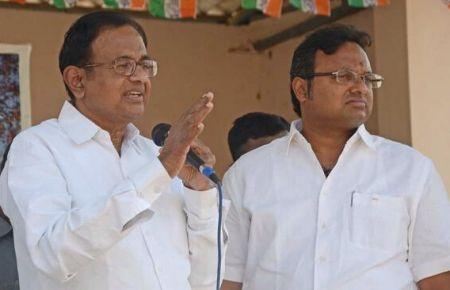 10:55  ED raids Karti Chidambaram's premises in Delhi, Chennai:  The Enforcement Directorate today conducted searches at multiple premises linked to Karti Chidambaram, the son of Congress leader P Chidambaram, in connection with its money laundering probe in the Aircel- Maxis case.
Official sources said the raids are being conducted in Delhi and Chennai since early morning.
The central probe agency, on December 1 last year, had conducted similar searches on the premises of a relative of Karti and others in this case.
The ED case pertains to the Foreign Investment Promotion Board (FIPB) approval granted in 2006 by the then finance minister P Chidambaram.
The agency had said it is investigating 'the circumstances of the said FIPB approval granted by the then finance minister (P Chidambaram)'.
The ED also alleged that Karti has 'disposed' of a property in Gurgaon, which he had allegedly rented out to a multinational company 'to whom foreign direct investment (FDI) approval had been granted in 2013'.
It charged that Karti had 'also closed certain bank accounts and attempted to close other bank accounts in order to frustrate the process of attachment' under the PMLA.
The agency said FIPB approval in the Aircel-Maxis FDI case was granted in March, 2006 by the then FM even though he was competent to accord approval on project proposals only up to Rs 600 crore and beyond that it required the approval of the Cabinet Committee on Economic Affairs (CCEA).
"In the instant case, the approval for FDI of 800 million USD (over Rs 3,500 crore) was sought. Hence, CCEA was competent to grant approval. "However, approval was not obtained from CCEA," it alleged.  — PTI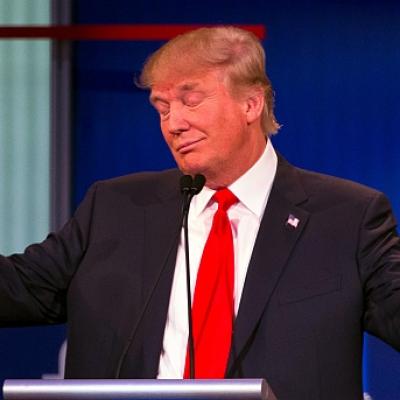 08:46  Trump found to be in 'excellent health' after his 1st physical as Prez:  United States President Donald Trump is in excellent health, his physician said today after he underwent his first physical examination since taking office.
The examination at the Walter Reed National Military Medical Centre lasted several hours and was likely to measure things like Trump's blood pressure, cholesterol, blood sugar, heart rate and weight.
'The President's physical exam today went exceptionally well,' Dr Ronnie Jackson said in a brief statement.
'The President is in excellent health,' said Jackson after he conducted the first physical exam of the 45th President of the United states.
Dr Jackson has been a physician to the President for three consecutive administrations.
He is scheduled to brief the media on January 16 when he is expected to provide a detailed readout of the exam.
A routine annual affair for every US president, Trump's medical checkup is being widely reported and has drawn media attention in view of his political opponents raising questions about his health.
Trump, 71, himself dismissed any question about his health.
"I think it's going to go very well. I'll be very surprised if it doesn't," Trump told reporters on Thursday.
"It (had) better go well, otherwise the stock market will not be happy," he joked in response to a question on his health.
Two months before the November 2016 election, Trump released a five-paragraph letter from his longtime physician, Dr Harold Bornstein, who concluded that Trump 'is in excellent physical health'.
The 2016 letter put Trump's blood pressure and cholesterol measurements in the healthy range, though he uses a cholesterol-lowering statin medication.
His EKG, chest X- ray, echocardiogram and blood sugar were normal. The 6-foot-3 Trump weighed 107 kilograms, and his body mass index, or BMI, of 29.5 put him in the category of being overweight for his height. — PTI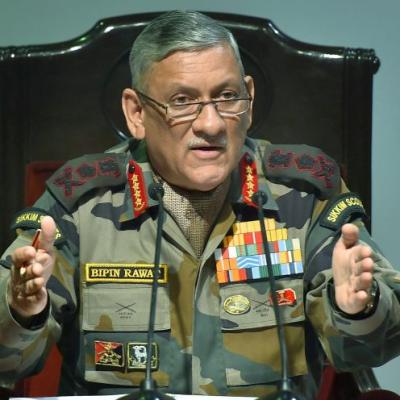 00:24  Army chief for 'some' control over mosques, madrasas in J&K:  
Social media and government schools in Jammu and Kashmir are spreading a "disinformation campaign" resulting in radicalisation of youth, Army chief Gen. Bipin Rawat claimed on Friday, and called for "some control" over mosques and madrasas in the state.
He said a "major revamp" of the education system was needed in the state to deal with the problem.
Rawat said the issue of exercising some amount of control over mosques and madrasas to check the flow of disinformation was being looked into.
Addressing a press conference on the eve of the Army Day, Rawat said each classroom in government schools in Jammu and Kashmir has a separate map of the state besides that of India which sowed the seeds of thought of some kind of "separate identity" among the children.
"The damage done to us is through the social media. A very large amount of disinformation campaign is being spread in Jammu and Kashmir which is radicalising the youths through the social media and through the schools," he said.
"The other issue is the madrasas and masjids — what is being informed to them (the students) or incorrectly informed to them is through the madrasas and masjids. I think some controls have to be exercised there and that is what we are looking at." He, however, did not elaborate on what kind of control he was suggesting over such institutions.
Rawat also suggested that some stone throwers in Kashmir were youth from government schools, and stressed on the need to reform the education system.
"If you go to any Kashmir school, You will find two maps — one is the map of India and one is the map of Jammu and Kashmir. There are always two maps in every classroom. Why should there be a map of Jammu and Kashmir. If you are putting a map of Jammu and Kashmir, then you may as well put map of every state.
"What does it mean to children that I am part of the country but I also have a separate identity. So, the basic, grassroots problem lies here is the way the education in Jammu and Kashmir in government school has been corrupted," said Rawat.
He said students from schools like DPS were not found involved in activities like stone-pelting, and added that is why the 'goodwill schools' run by the Army are accorded higher status.
The Army chief noted opening more public schools, more CBSE schools, was the way forward. — PTI
Photograph: Kamal Singh/PTI Photo
Source From: http://www.rediff.com/rss/inrss.xml