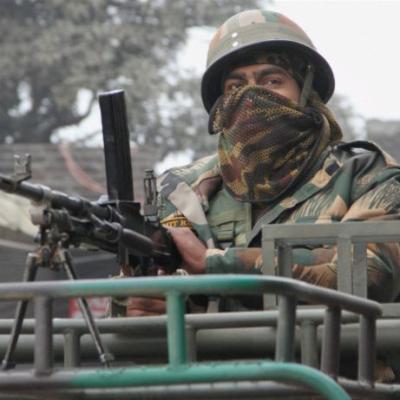 07:51  Man shot at, injured at Hindon airbase:  
A man was shot at and injured, while attempting to scale the wall of high-security Hindon airbase on the outskirts of the national capital close to
midnight today, police said.
Sujeet, a 25-year-old man from Pratapgarh in Uttar Pradesh tried to enter the airforce station at around 11 pm yesterday.
As he ignored the warnings by security personnel to stop, he was shot in the left leg in order to immobilise him.
Speaking on condition of anonymity, an official said there was an IB alert about a possible attack by some terrorist outfits on the airbase.
Sources said it is being ascertained whether the man has links with terrorist outfits.
The security has been beefed up at the airbase.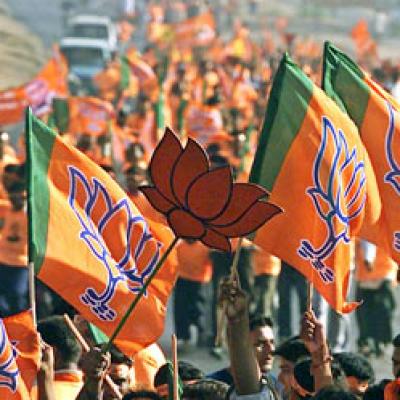 00:06  EC bars Gujarat BJP from using 'Pappu' in electronic ad:  The Election Commission has barred the ruling Bharatiya Janata Party in Gujarat from using the word 'Pappu' in an electronic advertisement, which apparently targeted Congress vice president Rahul Gandhi, calling it 'derogatory'.
'Pappu' is perceived as a social media slur coined to target Gandhi.
Confirming the development, sources in the BJP on Tuesday said the script of the advertisement did not link the word to any individual.
According to BJP sources, the media committee under the Gujarat chief electoral officer objected to the word mentioned in the script of the advertisement which was submitted by the party for approval last month.
"Before making any election-related advertisement, we have to submit a script to the committee to get a certificate. However, they raised objection to the word 'Pappu', saying it is derogatory. They asked us to remove or replace it," a senior BJP leader said.
He said the party will replace the word and submit a new script for the EC's approval.
"Since there was no direct mention or linkage with any person while mentioning 'Pappu' in the entire script, we had appealed to the committee to reconsider their decision, but they rejected it. Now, we will change that word and submit a new script for approval," he said.
When contacted, Gujarat CEO B B Swain said he was not aware of any such development and can comment only after getting the details on Wednesday. — PTI

Source From: http://www.rediff.com/rss/inrss.xml